A DIGITAL WELLBEING SOLUTION FOR THE FUTURE OF WORK
Our Nordic approach to Wellbeing
Pleaz is a Danish Startup, which encourages forward-thinking companies to work with sustainable health. We love productive working days, but we recognize that productivity comes with an increased cost for some of the biggest health issues in our time; inactivity and stress. We believe in making the social gap smaller through our platform for healthy breaks.
Small steps over time create big changes and international companies have already shown that thousands of healthy breaks make the difference. With video-guided content found in a few clicks, it has never been easier to implement a scientifically proven solution that impacts well-being.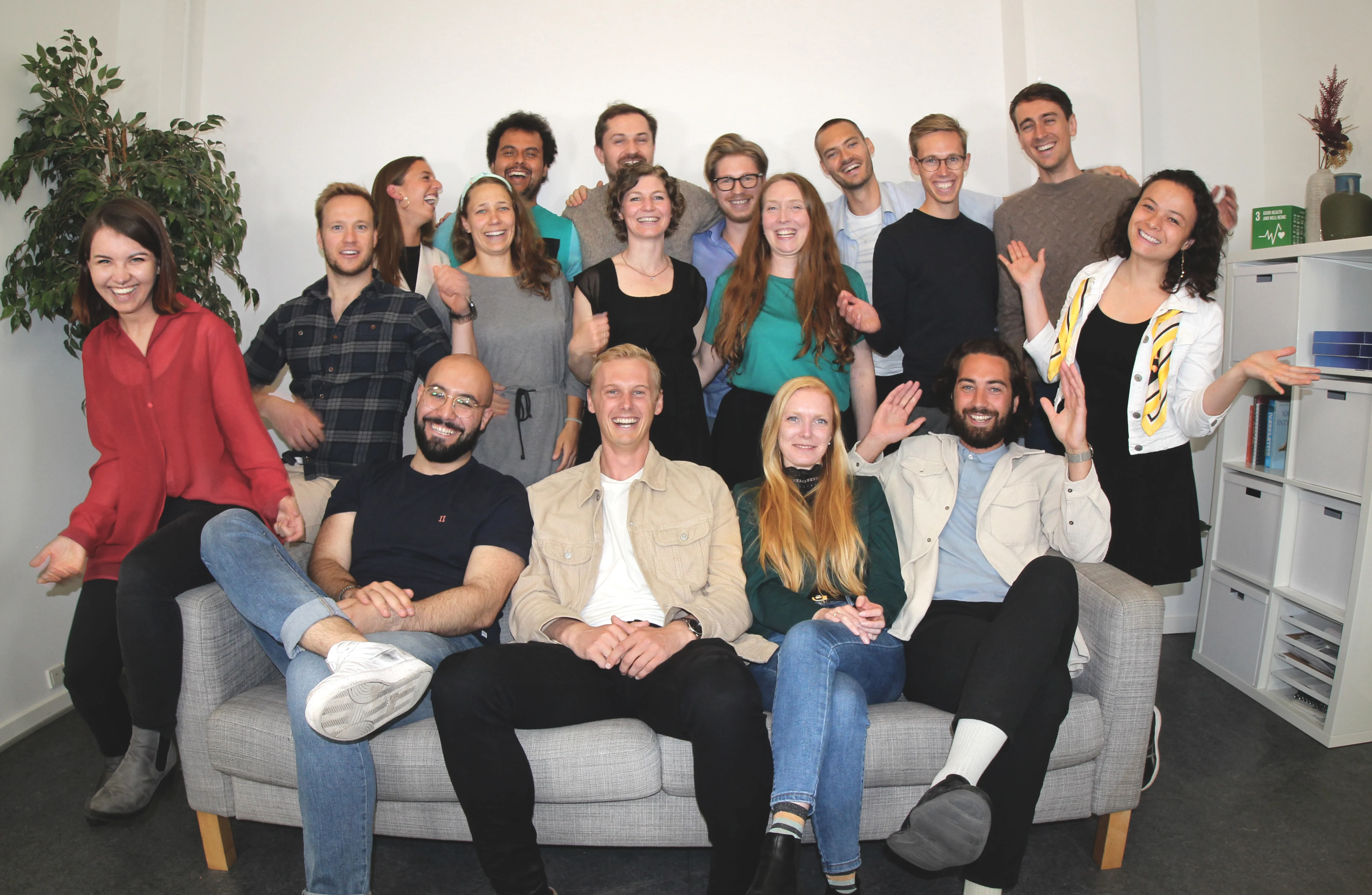 The mission of a sustainable working life
Physical, mental, and social well-being needs attention.
We are spending too much time sitting down and being stressed while hunting deadlines. Barely having time to breathe or chat with colleagues when there's so much to do.
That's why Pleaz is on a mission to promote that putting people first creates better businesses.
Pleaz Platform provides tools that encourage reconnecting with your mind, body, and people around you.
That way you can notice and dissolve the physical, social, and mental issues before they lead to harmful consequences, such as sick leave, mental illness, or social anxiety.
The management's focus on wellbeing, is vital to creating a better place to work.
Employees will not only enjoy their jobs more, but become more productive, and stay longer at the company.
Our expertise
What we are trying to achieve is bold, no doubt about it. We're envisioning a world where companies care so much about their employee's wellbeing that they encourage staff to take regular healthy breaks, together.
That's because they know not only will their staff benefit from it in the long run, but so will they. So how do we do this?
We have built an organization where we specialize in helping companies create and sustain healthy habits in the form of physical activities, called Pleazers.
The founding team is mixing the two worlds of movement and habit-creation respectively, and together with the rest of our amazing team, we believe that we're on track to solving the equation of a sustainable working life.
Amongst others, this was proven in a partnership with scientists from The University of Copenhagen. The collaboration aims to carefully develop new materials designed to address a particular physical, social or mental challenge. Under each pleazer there's a description of the benefits from performing the activities from the video. That way you can select the activity based on your specific needs, eg. strengthening your back muscles or calming your mind.
The benefits of using Pleaz were measured by studies conducted by KU.
In one of the studies the testing group that achieved the strongest impact consisted of employees doing pleazers everyday. Amongst other effects was reduction of stress levels by 20% and 18% increase of feeling more connected to the team. You can find the full study under 'White papers' on the Resource page.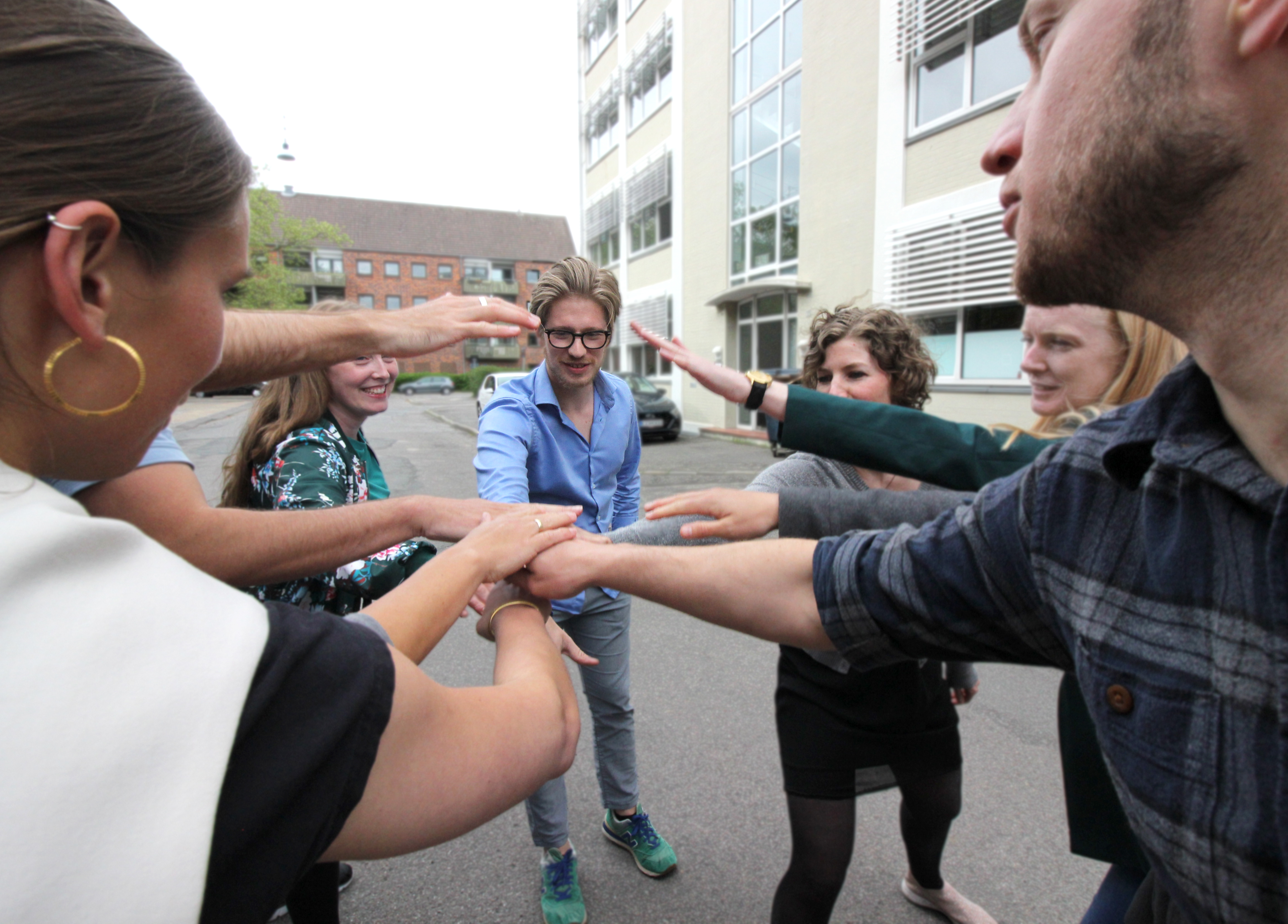 Timeline of our memorable achievements
AUG 2023
Our revolutionary product enters open beta while preparing the organization for a global launch of the innovative wellbeing tool
MAR 2023
The first alpha testers are being onboarded on the world's first wellbeing product that automatically facilitates healthy activities between colleagues
NOV 2022
After a year of building the core team, growing the company and learning a lot about the market and potential product-market-fit, Pleaz start scoping the new, upcoming proprietary product.
NOV 2021
Pleaz announces the first investment round; the biggest ever pre-seed round in the Nordics, led by Nordic VC, Scale Capital.
The organization brings in a professional Board of Directors, including Scale Capital and local business angels.
DEC 2020
While growing the company steadily and bringing more talented colleagues onboard, Nestlé and Pleaz engages in their first-ever global agreement, broadening to concept from a Nordic to a Global collaboration.
AUG 2020
The founding team brings on more people for the first time, while being invited to join another accelerator program, Innofounder.
In the meantime, multiple other companies are being onboarded to Pleaz, who also receives a grant from EIT Health, a body of the European union, for the efforts made to improve the wellbeing of employees during Covid-19.
JAN 2020
After a succesful initial testing with Nestlé in Copenhagen, the concept is broadened across Nestlé in the Nordic, while Pleaz is invited to join the leading Nordic accelerator, Accelerace.
NOVEMBER 2019
The founding team enters the first, initial dialogues with Nestlé in Copenhagen, about a digital tool to energize meetings
The beginning of Pleaz
It all started when one of the founders, Micki, worked as a substitute teacher for a 4th grade class in the suburbs of Copenhagen. He quickly realised that staying focussed while sitting still is hard for students.
To help the children with studies he experimented with introducing short, physical exercises during classes – it worked!
In fact the results were so great that he partnered up with coworkers – Pernille & Matias and started the company "Let Leg (Easy Play)".
The active breaks concept have been adopted by 150 schools across Denmark. Shortly after, the founders realised that the same problem happens to adults working at the offices.
They partnered up with Nestle in Copenhagen to start testing a new concept: Pleaz - a name that came to be from reversing "Easy Play" to "Play Easy" and merging it to "Pleaz".
When the first Covid-19 lockdown started, Pleaz quickly became an essential tool for employees in Nestlé to stay in touch with their coworkers, and the journey quickly took off from there, as seen above!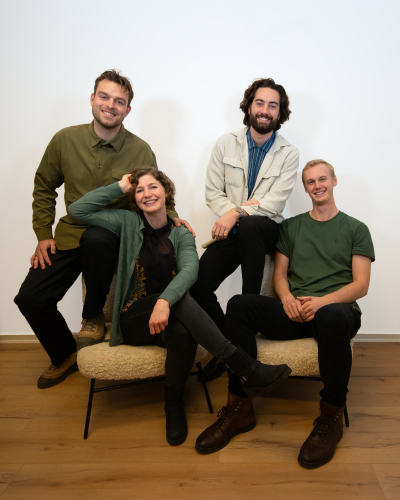 Ready to try our Wellbeing Activities?
Facilitated automatically and On-Demand. We've already helped 100s of Hybrid Teams create Healthy Habits, and we're more than happy to do the same for your team.